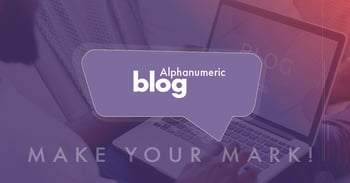 Creating Clear, Concise Communication for Your Audience
In healthcare, accuracy, clarity, and efficiency are key elements for successful outcomes. From diagnosis to treatment, every detail matters, which is why medical communications is so important. Medical communications is a field within healthcare that focuses on conveying clinical data and complex scientific concepts to a wide array of audiences clearly and concisely. Medical writers organize and interpret data with accessibility to the intended audience as a primary objective. The output for this content can take many forms, such as educational materials, journal articles, internal and external presentations, and HCP and patient engagement materials.
Let's drill down on how professional medical communication services bring accuracy, clarity, and efficiency to your content needs.
ACCURACY
Complexity underpins nearly all scientific data. When translating data into content that is accessible to a wide range of audiences, faithful interpretation of the data requires precision and care. A professional medical writer is trained to approach nuances within mechanisms of action, clinical outcomes, and safety reports without compromising the integrity of the information. They devote the time required to understand your goals and produce strategy-driven content that is referenced and error-free. This skill and attention ensure you have verifiable and trustworthy content to use in communication with patient and HCP partners.
CLARITY
In addition to guaranteeing your content is conveyed without error, an exceptional medical writer can translate clinical data sets, disease state information, and underlying mechanisms of action into pieces of content that are clear and approachable. Target audiences within the Healthcare and pharmaceutical industries vary greatly in their educational background and technical expertise. Regardless of the variety among these audiences, they all have a need to understand the information being conveyed. A great medical writer can synthesize complicated data into easy-to-understand, and informative content for your intended audience.
EFFICIENCY
Time is the commodity we could all use more of. Getting medications and therapies to patients expeditiously literally saves lives. Providing patients, HCPs, regulators, and payors, among others, with the information they need to make decisions about treatment plans, depends on your medical communications team's ability to produce quality content as efficiently as possible. Strategic and timely medical communications put life-improving treatments in the hands of patients more quickly.
If you're looking for someone to help with your medical communication and content needs, look no further than Alphanumeric, where we have experienced professionals dedicated to providing our clients with high-quality content in a variety of formats. Contact us today to learn more about how we can help you streamline your workflow.