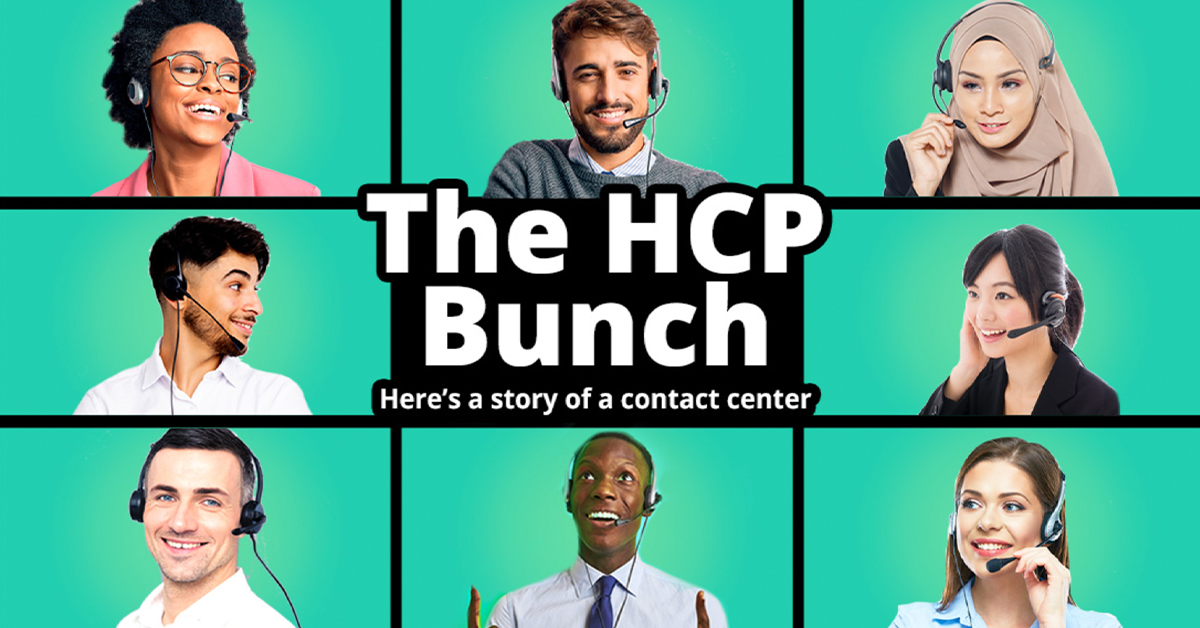 As the world continues to embrace the dramatic changes required of us as we adapt to COVID-19, it has forced organizations to react and respond quickly in how they support their employees and customers. COVID-19 has brought considerable changes to the way we operate during our daily lives, including how we work. A vast array of businesses have been affected by the pandemic in one way or another. Our dedication to building unparalleled, productive contact centers has pulled our focus in the direction of the life science industry contact centers and how they are being affected during this time of uncertainty.
The fact is, despite the benefits of cloud contact centers, many organizations do not have the solutions to support virtual contact centers, which leaves companies maintaining real estate that house contact center infrastructure and employees. In a recent report by Gartner, Pre-COVID-19, nearly 7 in 10 (68%) customer service and support organizations worked from traditional contact centers and less than 10% of staff worked from home. However, that stat has now flipped, and now 71% of contact centers are remote.
In the early months, Alphanumeric spent valuable time reaching out to customers offering a virtual hand to evaluate our clients services and budget, offering ideas on how to mitigate some of the challenges and business risk, and sometimes, just offering to listen.
While we were able to jump in and help with some quick fixes, we realize that the impacts of COVID-19 are far from over. We still need to plan for digital transformation and be agile when a shift occurs, Whether that means, moving back to 100% remote workforce, managing a growing influx of customer inquiries, or maintaining overall business operations. Employees still need to remain engaged and productive, and customers require service. Customer experience (CX) and expectations will drive your business to truly test your model, and you need to be prepared!
COVID-19 Contact Center Secrets to Success
The critical components of a high-performing contact center addressing COVID-19 requests are automation and self-service, omnichannel communications, and AI.
For contact center agents, this means transitioning your contact center tools to support your customers from the homes of your now-remote workforce. Managing and supporting a remote workforce has become imperative. However, this has raised several challenging technology questions for contact center leaders such as...
How can I rapidly set-up a contact center to respond to customers about a global crisis?

How can I manage unprecedented spikes in call volume?

How can I keep my contact center operational while my staff is working from home?

How can I maintain government regulations and security best practices from a remote environment?
At Alphanumeric our priority is to immediately engage with you and work with you on scenarios and options to address each of these challenges. We've learned that customers are understandably nervous. A decade ago, we committed to digital transformation of our own operations, including setting up our own remote workforce for us and our clients. The Alphanumeric digital transformation resulted in zero interruptions to ours and our clients' operations that we manage--even during through this latest challenge of the pandemic. We have helped efficiently deliver continuity and agility to meet our clients' inquiries and needs. A contact center represents the face of your brand, whether life sciences or government agency. We focus immediately on the best service model for you, meet your financial obligations by optimizing your knowledge management systems, increase operational efficiencies and provide updated robust self-service options, while training your front-line to react proactively to inquiries via omnichannel engagement.
Self-service and Automation Tips for your Contact Center
Many of our customers are dealing with managing a fully, or partially remote workforce, and are experiencing an increase in customer inquiries, and concern over maintaining agent productivity. Does this description sound familiar? There are solutions you can engage to make your job easier, more efficient, and more satisfying for you customers!
By deploying automated workflows and intelligent communications routing, contact centers can distribute customer requests to contact centers equally, or based on location to prevent any one center or agent from having too heavy of a workload. Through self-service, customers should be able to address simple inquiries such as product information, status updates, and more. This allows your contact center team to remain productive and focus on complex issues, while delivering a great customer experience.
For life science contact centers, taking care of your HCPs and triage front line agents on the phone is critical. Keep in mind, your agents are under a great deal of stress during this time, balancing hourly jobs and possibly children out of school. You may be doing all you can to reduce handle times, but given the influx of calls, it's quite a challenge, and placing a concerned or upset caller on an extended hold to listen to music isn't a great solution. However, with the unique combination of healthcare and pharmaceutical expertise and customer experience know-how, Alphanumeric has been creating experiences that are turning that hold time into informative sessions for callers, helping them do their jobs better.
Experience with omnichannel solutions is paying off as there are more options to serve customers, even as they generally wish to speak with a live human expert. By providing omnichannel connectivity with interactive voice response (IVR), intelligent chatbots, and other customer service automation techniques, we are taking the pressure off of agents and reassuring those who call in that they don't have to wait to get answers.
We have implemented the Alphanumeric virtual assistant on over 20 US websites. The chatbot is able to standardize repetitive requests, drive transactions to a self-service model, and allows agents to turn their attention to higher-value initiatives. We have also implemented the Alphanumeric Smart Search solution which allows HCPs an incredibly fast and accurate way of searching. With Smart Search you are returned results that are 81% accurate within 1.3 seconds. To discover more about these real-time results visit my other blog on innovation in medical affairs.
Contact Center Risk Mitigation
During this ever-changing, unprecedented time, seeking a solution that is brand new or piecing together a solution from multiple clients, isn't going to solve your dilemma. Consider looking for a platform that can deliver quick wins, and provide global reliability 24x7x365.
First, start by assessing where you require risk mitigation. These might include...
The inability to properly serve your highest-value customers due to handling a high-volume of interactions without intelligent routing

The need to hire experts that specialize in your field and operations to quickly deploy and set-up contact centers, allowing you to concentrate on strategy

Missed new revenue opportunities due to a lack of time, resources, and technology

Reduced customer satisfaction ratings, due to difficulties in deployment of innovation that delivers a stellar customer experience

High abandon rates due to long call handle times and long wait times (for life sciences companies, this is a high-risk scenario)
Whether you are challenged by one of the issues, or multiple, once you begin to understand where your challenges lie, you can begin to focus on a solution. From there, find a partner who is an expert on all of the pieces required to deliver an exceptional customer experience, knows how to put all of those pieces together, and has proven results doing it.
The Importance of Company-Client Culture in Rapid Response
We recently advised a major life science organization to implement a global medical Information contact center during the pandemic. Work from home guidance and legislation was put into place in cities across the U.S. and around the world. With our global experience, we've stood up contact centers many times in a fully-remote setting, therefore, it is easy for us to provide this service delivery model without interruption to current business.
Our initiative included the following:
Triage calls from Voice to Digital via IVR: Our solution moved volumes to digital channels and enhanced customer self-service to help reduce the spikes in volume that a human can handle. We launched digital channels for voice-only, deflecting volume for a health vaccine product by updating a self-service knowledgebase in real-time.
Deployed Remote Workforce: Stood-up business continuity platforms for over 500+ agents enabling 100% remote work-from-home.
Contingency Modeling: Helped clients stress-test their service experience architecture so they could prepare without panicking, updating volume and capacity plans on a daily basis within 24 hours for all client countries globally, and built special what-if "peaks and valleys" to estimate KPI impact to agent reductions in 24-hours.
Compliance and Regulatory Legislations: Advised on ensuring proper safety controls that meet U.S and International regulations, for example (The U.S. Food and Drug Administration (FDA - Canadian Food Inspection Agency (CFIA) and the Department of Health Canada (Health Canada) - The European Medicines Agency (EMA). Created global resourcing to tackle local regional country compliance.
The solutions we provided for our client, not only met their needs, but we were able to achieve 97% CSAT for the largest pharmaceutical provider in the world. We rose to a challenge that had yet to be conquered by anyone else and delivered unparalleled results. Remote CX Operations is a part of the Alphanumeric DNA. Life may be unpredictable, but that doesn't mean your business should have to suffer. Alphanumeric can ensure zero interruptions to your business through digital transformation strategy and remote workforce. If you would like more information on how to launch a remote contact center, or you found some of these tips useful and just want to dive deeper, let us know! We are here to help and want to hear from you.