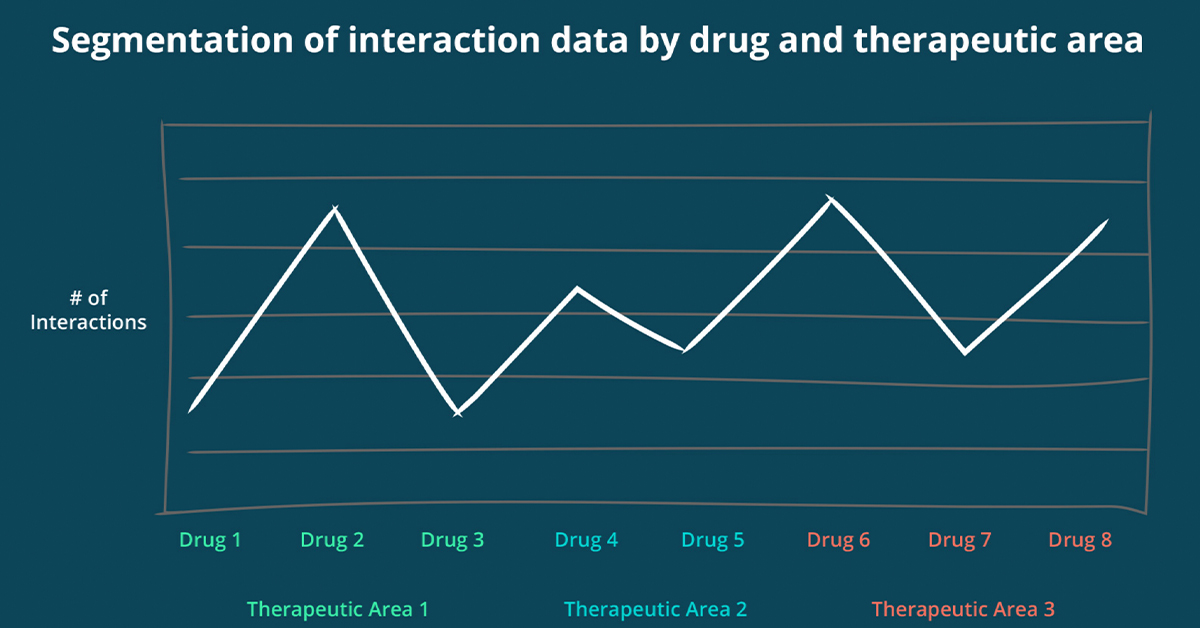 Now five months after the world was turned upside down, Alphanumeric is working tirelessly to help all of our clients find their new normal when it comes to customer experience. More than a decade ago, Alphanumeric chose a digital strategy that featured remote operations; it's become part of our fabric since. Due to the pandemic, demand for the capability to instantiate remote operations skyrocketed overnight. This meant we got a chance to take the solution we honed for many years and replicate that with our clients who needed to ensure business continuity for their healthcare professionals and patients.
For one such client – who happens to be the largest pharmaceutical company in the world – we were already marching towards the launch of a medical information contact center before the pandemic hit. The client's scope of work included more than 50 drugs spanning seven therapeutic areas. And the timeline for launch was tight – six weeks.
Then, COVID-19 hit.
To launch an omnichannel contact center that gives HPCs and patients the care that they need across the breadth and depth of this pharmaceutical portfolio is a challenge in and of itself. Add to this the stringent schedule requirements. Add to that an unprecedented worldwide crisis. As you can imagine, the learning curve was steep. And the stakes were high.
While the fabric of our digital strategy includes workplace flexibility, we needed to quickly ramp that model across all operations. That's exactly what we did. The result was that we didn't skip a beat. We launched on-time, 100% remotely, and achieved a nearly perfect CSAT score in the first 90 days.
Here's how we did it...
A creative training model
Coming up to speed on more than 50 drugs is a lot for agents to learn. With COVID-19 coming in hot, we realized we needed to shorten the learning curve for employees to become knowledgeable not only on a rich portfolio of drugs and therapeutic areas but also be able to field all of the questions that would come in about COVID-19.
Segment training by interaction volume
Instead of making all agents learn every drug, we segmented the portfolio and looked at interactions by segment. Segments were drug-specific, and we ensured that the entire team was trained on the segments making up the highest interaction volume. This cross-training meant that there was continuity of service no matter who was fielding a request.
Beyond that, agents were divided up into groups and each group was assigned a subset of the drugs that make up the rest of the portfolio. So specific groups had specialty areas, but there were always multiple team members in a group so that there could be continuity of service across the desk even when agents were out. At any given time, we have enough agents fielding calls, chats, website requests, and emails to ensure that all questions regarding information, treatment, access, affordability, and support can be answered about every drug in the portfolio.
Here is a high-level visual of 1. Segmentation of interaction data by drug and therapeutic area, and 2. The Alphanumeric CX Training Model for Life Sciences.
Always be prepared
We rolled this training model out to a frontline stocked with experienced contact center agents and PharmDs. This allowed for a shortened learning curve and a quicker path to patient and HCP support. We empowered our agents with reference sheets, virtual team chats, role play, and online support, which helped them be as prepared as possible.
The days of a one-way script are over--it doesn't work. There are humans on the other side of these phone lines and chat boxes. Our methodology is prepared from real-world scenarios that makes patient interactions meaningful and efficient. This includes many options of straight-forward and dynamic workflows that deliver a solid resolution which we constantly refine as we learn from our interactions.
At the core of all of this is our value on human-centered interaction. Even when communication is forced into a virtual platform, there is still a focus on the humanity--whether that be empathy, language, culture, or communication style. We may be communicating more through devices, but we still want to know that a human who knows and values our situation has come up with a meaningful answer to our problem.
Remote operations is in our fabric
Over the years, remote work has become a popular incentive given by many progressive companies. Even so, whether or not remote workers deliver the same value as onsite workers has been the subject of hot debate. According to this article by Forbes written just before COVID-19 was declared a pandemic, statistics from a combination of reputable sources show that workplace flexibility does in fact deliver bottom-line value in the form of productivity, performance, engagement, and retention. Now with COVID-19, remote work has become the norm. And with experts saying it will likely be mid-2021 before a vaccine will be broadly available, companies like Google are accepting the imminent and closing offices until the summer of 2021. According to a Gallup poll in May of this year, about half of employees working from home would like to continue working from home in a post-COVID world.
While other companies work to grow their capacity for remote work as the world demands, Alphanumeric chose a digital transformation strategy and crafted an operations model that we've fine-tuned over the last several years. Since then our digital transformation strategy – which features performance-based workplace flexibility as one element – has paid off.
We began work-from-home pilots in early 2014. We would offer a remote option to employees as an incentive for jobs well done. After 90 days, we noticed a dramatic impact on some key performance indicators (KPIs):
Higher CSAT scores

Higher employee satisfaction

Higher occupancy/lower absenteeism

Lower turnover
After six months, we saw that remote groups were more productive than in-office teams. So we used this model throughout our expansion across the globe. Today our CSAT hovers around the 97% mark, and our retention rates are 25% better than the industry average. Because we offered workplace flexibility as a differentiator, we attracted top talent with the entrepreneurial spirit we sought.
Guess what this combination of frictionless operations and an entrepreneurial team leads to? Innovation! That's what we've become known for and why people ask for our help. We are one of the first -- if not the first-- to successfully implement AI for one of the world's largest pharmaceutical company's medical information teams (with the support of legal and compliance)!
We've made HCP & patient experience a science
A good experience for patients and HCPs is defined by more than just happy employees providing accurate information. You must also focus on the needs of the business like optimizing spend and balancing channel volumes. After years of fine-tuning our approach, we learned that a strong omnichannel strategy that prioritizes everywhereness and speed were key.
At the highest level, our formula looks like this…
Find like-minded partners. Choose partners who will enhance your ability to act globally, be more digitally-minded, and prioritize your customers (who in this case are HCPs and patients).

Reimagine your customer experience. Build your CX Center of Excellence made up of select stakeholders across your organization. Together define your North Star which will be the measure of success for everything to come. Start with the story your data tells you! Analyze your interactions data to understand what your customers need, how you're able to meet that today and shape a plan to bridge any gaps.

Build a solution that is human-centric and automated. Based on that plan, figure out the repeatable tasks you can employ automation to solve. This may free up your agents' time to provide more and better services. Then, make sure your solution is relevant to what your customers are listening for in terms of where, what, and how they communicate.
For more on our omnichannel strategy, please check out my other blog, "Omnichannel strategy: Life Science's secret weapon to a quick recovery."
The results
Week 1 after launch we were performing better than the incumbent service provider. After three months, using the Alphanumeric CX Ops Framework, we were able to raise this customer's CSAT 14%! Click here to view the CX Ops framework. If you'd like to send this to your email, click here and fill out the form.
This brought them to 97% (which is consistent with our global average). We improved their abandon rate 6% as well. All of this was accomplished even though call volume increased because of COVID-19.
We've dedicated our work lives to the science of HCP and patient experience. Through many iterations, we've honed a proven formula. If you're thinking it's time for your company to change up its formula, we'd love to help. We can shape a demo customized to your specific use case. The only investment from you is the time it takes to tell us about your goals.