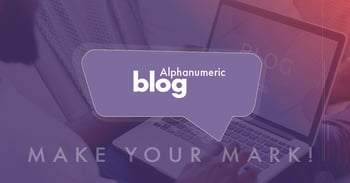 Pharmaceutical and life science companies have always been held to a high standard when it comes to data privacy. This is especially true in the wake of the General Data Protection Regulation (GDPR), which went into effect on May 25, 2018. GDPR requires companies to take specific measures to protect the personal data of their customers. In this blog post, we will discuss why proper implementation of GDPR is so important for pharmaceutical and life science contact centers.

Under GDPR, all companies that process the personal data of EU citizens must appoint a Data Protection Officer (DPO). The DPO is responsible for ensuring that the company complies with GDPR. In addition, companies must provide customers with a data protection notice at the time of collection. This notice must explain the customer's rights under GDPR, including the right to access their personal data, the right to have their personal data erased, and the right to object to its processing.

Finally, companies must implement appropriate technical and organizational measures to protect personal data from unauthorized access, destruction, or alteration. These measures include encrypting personal data and ensuring that only authorized personnel have access to it.

Contact centers play a vital role in GDPR compliance. This is because they are often the first point of contact between a company and its customers. Contact center agents must be properly trained on GDPR and its requirements. In addition, companies must have processes in place to handle requests from customers who wish to exercise their rights under GDPR.

Failure to comply with GDPR can result in heavy fines. The fine could be up to 20 million euros, or 4% of a company's annual turnover, whichever is greater. In addition, companies that violate GDPR may be subject to civil liability. This means that they could be sued by individuals whose personal data was mishandled.

The potential consequences of non-compliance are serious. This is why it is so important for pharmaceutical and life science companies to properly implement GDPR in their contact centers. Adherence to GDPR will not only help protect the personal data of customers, but it will also help avoid costly fines and legal action.

If your company has not yet implemented GDPR in your contact center, now is the time to do so. Proper implementation of GDPR will help ensure the privacy of your customers and avoid potential penalties.

Do you have questions about GDPR or need help getting started? Our team of experts can help. Contact us today to learn more.