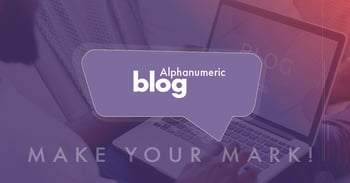 At Alphanumeric, we understand the importance of patient engagement and adherence. Pharma companies come to us for guidance on these important topics because they know we hire the right kind of agents and healthcare professionals (HCPs) with the right empathy. The current patient experience takes roughly 70 days from the first point of contact through therapy and aftercare where many stakeholders interact with the patient. Our goal is to be the single point of contact for the patient across their end-to-end journey; simplifying and streamlining the patient experience.
What is Patient Engagement?
Patient engagement is a process whereby patients are actively involved in their own healthcare. This includes making informed decisions about their treatment, being compliant with their medication schedule, and being proactive about their overall health. There are many benefits to patient engagement, including improved health outcomes, reduced costs, and increased satisfaction.
However, despite its well-documented benefits, patient engagement remains a challenge for many healthcare organizations. One of the biggest challenges is the lack of time on the part of both patients and providers. In today's fast-paced world, it can be difficult for patients to find the time to research their condition and make informed decisions about their care. And on the provider side, longer appointment times are often not feasible due to heavy workloads and limited resources.
This is where Alphanumeric can help. We have a team of experienced agents and HCPs who are dedicated to providing outstanding customer service. We work closely with our clients to develop custom solutions that meet their specific needs. Our goal is to make it easy for patients to get the information they need so they can make informed decisions about their care. In addition, our team can provide ongoing support to ensure that patients remain compliant with their medication schedules and appointments.
Alphanumeric is committed to improving patient engagement and adherence through our team of experienced agents and HCPs. We offer a wide range of services to meet the needs of our clients, including custom solutions that are tailored to meet specific needs. Our goal is to provide outstanding customer service so that patients have all the information they need to make informed decisions about their care. Contact us today to learn more about how we can help you improve patient engagement and adherence at your organization!