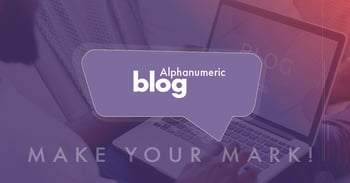 The COVID-19 pandemic has forced unprecedented change for businesses around the globe. For many businesses, one change demanded by the pandemic was how to continue operating with offices closed. For some of us, business continuity plans were in place that made the transition to remote work seamless. Others were not as prepared. Either way, the move to operating remotely brought with it not only operational and technological challenges, but concerns over how to manage risk.
---
It is every business leader's duty to manage the risks to which the business is exposed as a result of activities the business undertakes. And as business changes, so do the risks and the level of risk faced by the business. As important as it is to keep operations going, so is keeping the eye on the risk ball, so to speak. Thinking about the change to supporting patients and healthcare professionals (HCPs) remotely during a pandemic, it's great to be able to successfully stand-up a remote operation, but not if a lack of focus on managing risk threatens to knock it all down.
A clear and deliberate focus on risk, also known as risk management, is near and dear to the hearts of Alphanumeric's life sciences customers. And so it is near and dear to our own. It is imperative that while we are digitally transforming our customers' patient and HCP experiences to help our life sciences customers rapidly adjust to change, we are helping to ensure risks are identified and assessed along the way. We share a common interest in ensuring our business partners' risks are appropriately managed. We get it. And it's why Alphanumeric brings a solution delivery team of operational, technical, and risk management professionals to work with our customers every step of the way.
Let's talk about more about risk management
Risk management is often seen as a "necessary evil" of the job... meaning that it takes precious time and resources from the business that could be allocated to revenue-generating activities. Most business leaders don't "grow up" in their careers with a focus on risk management; if they did, they become a leader in the area of compliance or risk management. Rather, business leaders tend to be where they are in their organizations because of a proven level of competency in their specific discipline. As a medical professional, sales leader, or procurement specialist, for example, their role and the service they provide to their organizations is in the area of expertise they possess. Understandably, these leaders don't have expertise in risk management, and yet, it is their duty to manage risk to their organization. This is not always easy, and it's why companies invest in risk management or compliance business partners to help.
Risk management itself is a "fuzzy" term, which doesn't help the aforementioned situation. Risk Management is often used to refer to different stages of what is a multi-step cyclical process. At the beginning is the stage called risk identification, whereby, as the name implies, leaders must identify the business risks. Leaders must apply their knowledge of the individual business activities they undertake, and the external environment to identify all that might threaten achievement of the business' objectives. This is the process of risk identification and it yields a clear list of risks that, if not well managed, could cause harm or loss to the enterprise.
Risk assessment is the next stage in a company's process to manage risk. Not all risks are created equal. And not all risks should be treated equally. Some risks are a bigger concern and demand more effort to manage. Some risks warrant only simple or minimal investment to manage, and others can be largely transferred away. Understanding each risk individually is critical for life sciences leaders to manage their limited resources and invest more heavily in compliance and risk mitigation efforts where they are needed most.
Managing privacy risk is a great example of a high-level risk for most life sciences companies. Privacy risk was certainly an issue as all companies managed through the early stages of the COVID-19 pandemic. Not only has the world been showing increased sensitivity to individual privacy and how personal information is managed, the Pandemic demanded that companies quickly transition to remote operations, all while maintaining control over information, where it's stored, and how it's transferred.
Business continuity risk is an example of a risk that is relatively simpler risk to manage. All companies want to ensure the continuity of their operations, so must proactively manage the risk of business interruption. A fairly straightforward way of managing that risk is to develop a business continuity plan. While it's not necessarily quick and easy, developing a business continuity plan that prepares you for a crisis is fairly straightforward. Another risk that is fairly straightforward to manage is the loss of key talent in the organization; it requires a framework of succession planning.
When it comes to risks that are transferable, think about those events that could result in financial loss to the Company. Leaders can minimize the extent of loss in the event of a risk occurrence by carrying insurance, effectively "transferring" the risk to the insurance company
These are just a few examples that illustrate the importance of identifying and assessing risk. The final big piece of the overall process is where the risk management comes in. To "manage" a risk means that in one way or another, the organization has made choices or implemented steps that will reduce the likelihood of harm or loss to a level they deem acceptable. The choice of how to treat a risk, or the "risk treatment plan" depends on various factors, but in all cases, it requires conscious effort of leaders. Should we avoid the risk all together by choosing to cease a particular business activity that will simply be too difficult or costly to control? Should we transfer a good chunk of the risk by insuring against loss? Or should we develop a system of internal controls to mitigate the risk? These are all questions to be begged by business leaders in the process of managing their risks.
Are You a Business Leader with a Duty to Manage Risk?
At Alphanumeric, we understand this and are here to partner with you in this process. We know how important it is for our life sciences customers to manage risk in the highly regulated industry in which they operate. And to be the best business partner we can be, we have ourselves invested in risk management capability with expertise in healthcare compliance.
If you would like to learn more about how we partner with our customers to develop solutions that meet not only the business needs but help ensure that risks are appropriately managed, reach out and we'll be in touch!