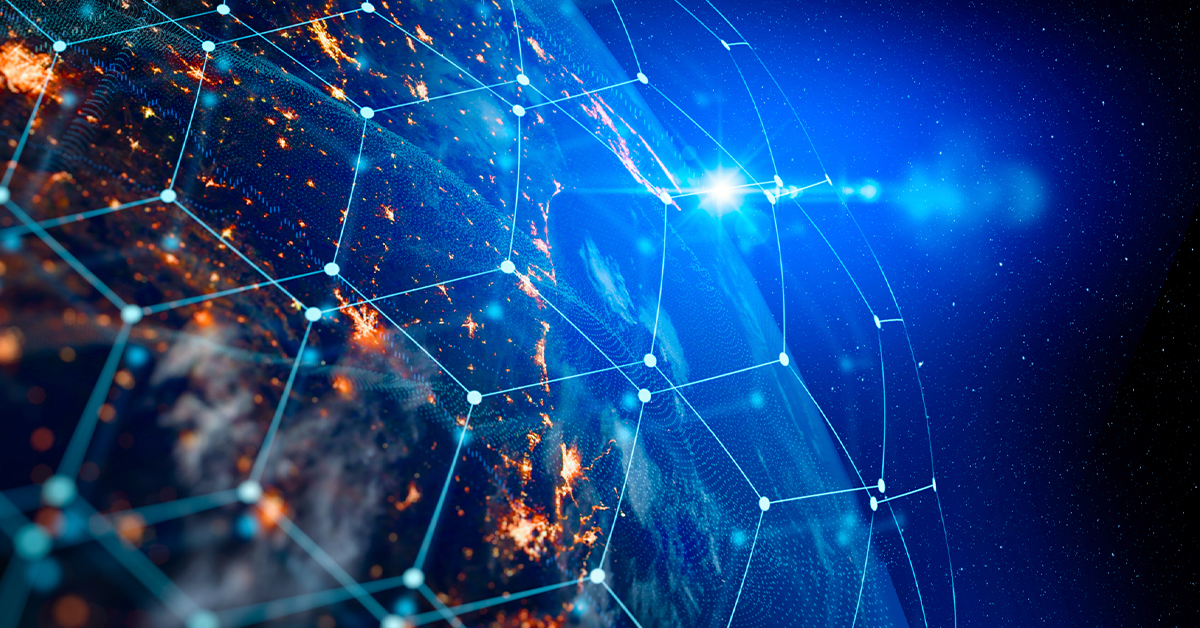 AI is one of the hottest topics and will remain so for the next few decades, as healthcare and life science organizations begin to take the leap into digital transformation of Medical Affairs. We continue to see how the Medical Affairs community is expanding and gaining momentum in this AI space, which is increasing the need for more robust digital support tools. The challenge is that most of the AI and medical information solutions on the market today rely on large data sets and, therefore, they are not well-suited for the majority of Medical Affairs functions, which require speed and accuracy.
At Alphanumeric, we have pioneered intelligent solutions that can augment and streamline numerous Medical Affairs standard operating procedures (SOPs). For us, collaboration and transparency are key components of any knowledge workflow solution. There are really two important factors that make Medical Affairs SOPs ideal for intuitive AI technology. First, all Medical Affairs teams have an ongoing need for access to accurate, up-to-date medical information, and second, unlike many other life science-focused teams, Medical Affairs has the authority and responsibility from Compliance to verify the information accuracy.
We have implemented the following five key areas in some of the world's largest pharmaceutical companies which have improved SOPs and augmented healthcare professionals' (HCPs') daily interactions:
Alphanumeric's five key capabilities that help improve Medical Affairs Contact Centers
Instant access to medical information on your platform of choice

Cognitive AI content search and management

Deflection automation to provide HCPs self-service, instant answers

Intuitive, personalized stakeholder transactions

Real-time measurement of engagement, performance, KPIs
Gain instant access to medical information on your platform of choice
There can be challenges when locating a document, PowerPoint, or medical paper. For Medical Affairs, this problem is often reinforced by content silos, legacy systems, repositories and databases. Incorrect or out-of-date information is costly in terms of labor costs and regulatory compliance risk. Rather than replacing employees, Alphanumeric works to augment an organization's capabilities by shifting resources to more difficult tasks; letting the bots do repetitive tasks. For example, if your medical affairs organization uses Veeva Vault, Alphanumeric has built its core technology around an advisable knowledge engine which is designed to surface meaningful lexicon layers of contextual answers, coupled with a powerful knowledge validation process that is controlled in the "core" backstage of our technology. It is truly transparent, making both human and machines smarter in the process.
By linking together expert resources and intelligent solutions, AI platforms can facilitate immediate access to current content. Our solution makes it easy to find the right content with remarkable search functionality. Users can locate content by asking a question, semantic auto suggestion and concept searching, unlike traditional approaches that use searches related to keyword algorithms. Alphanumeric believes in a "hybrid" system which emulates the human mind to find and return the best response systemically.
Cognitive AI content search and management of medical information
The goal of content research and management is to monitor, understand, and organize content; whereas information access is about locating and sharing it. For many medical affairs teams it becomes a question of thoroughness and precision. The use of AI technology makes near-real-time content recommendations to medical representatives or medical science liaisons based on content analytics that can help improve the outcomes of their interactions with physicians or health care providers.
Deflection automation to provide HCP's self-help instant answers
Deflection automation enables HCPs the power to analyze important information like historical data, or provide instant answers to emails, or proactively suggest answers as you complete a form. HCPs have enabled their virtual assistants to become their personal assistants in order to help them find specific documents or drug specifications. At Alphanumeric, we have helped GSK improve its associates' learnings and responsiveness by 74 percent and have expedited their learning curve from six months to four months, as they build confidence quicker and have a virtual assistant at their fingertips.
Intuitive, personalized HCP and consumer transactions
We live in a world where content is constantly being created and consumed. Our world serves up timely content that is on-demand, personalized and easily accessible to just about anyone. For HCPs in medical affairs, these expectations apply across the board when it comes to interactions with key stakeholders, including key decision makers, payers, caregivers, pharmacists, patients, and more.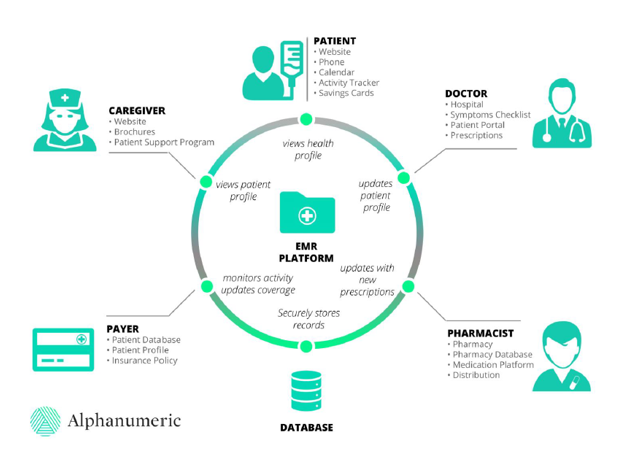 Real-time measurement of HCP & patient engagement, performance, KPIs
Measuring success is important. Knowing what to look for and what to measure is key. One of the key attributes of a well-defined platform is being able to have control over your results in real-time with customizable views of the following items:
Dashboard

Content

Scripts

Scorecard performance

KPIs
Alphanumeric's AI solution enables our customers to control the "backstage" platform in real-time without requiring you to be an expert.
At Alphanumeric, we capture our customers' goals by asking them to define what they are trying to achieve as well as what success looks like for them. By helping our customers drill down on their goals, we can align with their expectations, and track their KPIs so they are able to see the progression of their ROI.
Transforming your HCP & patient experience via AI
If you apply AI correctly, it will bring you structured, updated, actionable insights that can improve your and your staff's decision making. The power of automation and AI will enable your organization to consider huge volumes of information in your decision-making process, instead of spending the majority of your time gathering, structuring and making sense of the data.
We are fortunate to be working with many of the front-runners in the life sciences industry and have seen a shift in recent months. Gone are the days where you limit your stakeholder engagement to your existing network. There is a great influx in the data-driven culture that strives to produce better - nearly unbiased results. Such an approach provides a huge competitive advantage today and lays the foundation for a structural competitive advantage for years to come.
Real-time Results from Life Science Companies
Here's one real-world example of an Alphanumeric AI solution for our life sciences customers--GSK and ViiV Healthcare-- that relies heavily on all five of these attributes and is delivering results.
We have successfully implemented the Alphanumeric Virtual Assistant (chatbot) on more than 20 of our life science's client's US websites. The implementation streamlines their operation by standardizing answers to frequent requests (patient assistance, coupons, financial assistance) and frees up agents to focus higher value initiatives (converting more conversations to chat, screening for adverse events, workforce transformation).
This streamlining is transforming the experience for both patients and healthcare professionals. The results speak for themselves.
Capability to answer more than 4,000 questions related to patient assistance and products 24/7.

Average deflection rate (or the rate at which the chatbot can successfully field and resolve requisitions) is 74%

Average accuracy rate is 86%
We are able to achieve these results for a couple of reasons. Our virtual assistant is equipped with natural language processing (NLP is a branch of artificial intelligence that deals with the interaction between computers and humans using natural language.) technology in 38 languages as well as machine learning that continually learns and adapts its knowledge base. Our AI solutions rely on a lexicon structure that already has a deep understanding of everyday language and more specifically, life sciences language. This is a differentiator from other AI solutions on the marketplace and means that an Alphanumeric implementation will yield results much quicker than solutions that don't already have a deep understanding of life sciences.
We've also implemented our Smart Search on our clients' medical information websites. Alphanumeric Smart Search provides information to healthcare professionals through a search engine platform that interfaces with knowledge bases and CRMs including Veeva Vault and Salesforce. Using natural language processing--not keyword searches, Alphanumeric Smart Search understands conversational intent, serving up accurate answers to exactly what the healthcare professional was looking for in a fraction of the time it would have previously taken. This is a game changer for HCPs who are stretched very thin.
Alphanumeric is the first to be able to implement Smart Search AI for medical information, and here are the results:
Average time it takes to get to the right content is 1.3 seconds

Accuracy rate is 81%
Both the Alphanumeric Virtual Assistant and Smart Search solutions are easily implemented. We start by building a demo customized around your specific use case. We would love to help you tackle your digital transformation so that you can begin serving your patients on a whole new level!
Contact us for more information and a demo of our Virtual Assistant and Smart Search.