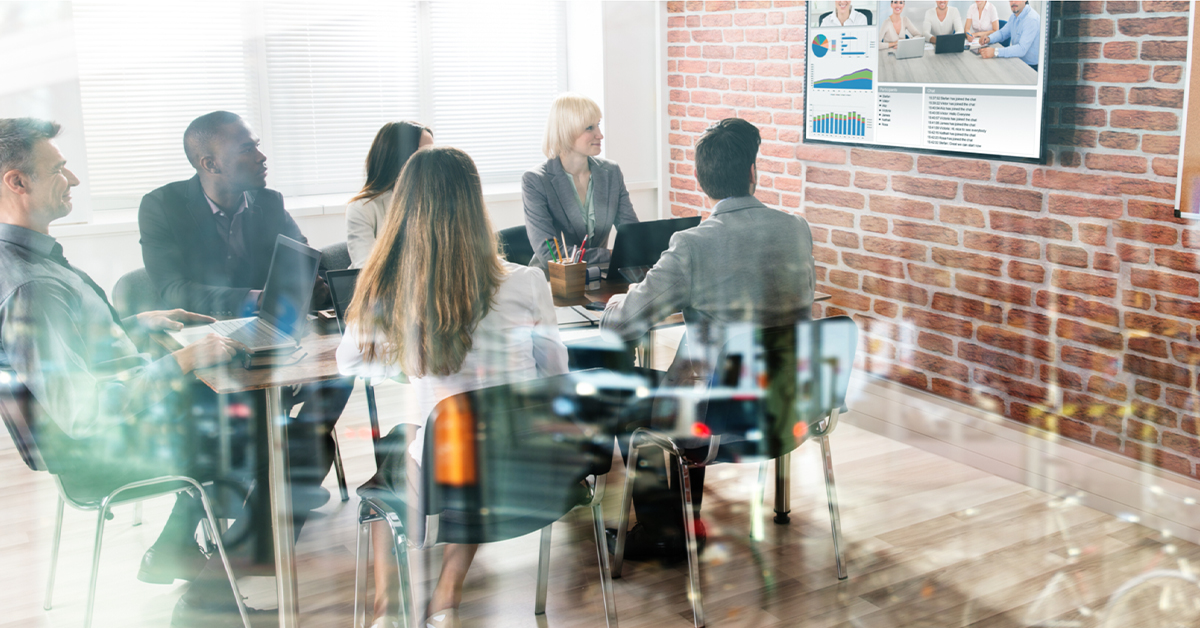 Last time, we reviewed the fundamental subset of pharmaceutical digital transformation triggers that is most important to distinguish early on in your journey. Your digital transformation is either executive-led or you are (or someone is) the visionary trying to gain momentum for the transformation. As we discussed, each scenario has implications to who you include on your transformation team, what you tackle first, what you'll need to prepare, and how to gain commitment throughout your organization.
Today we'll discuss the next level of triggers. Each of these will still carry either of the fundamental triggers – top down or grassroots – and in addition, the transformation is rooted in another catalyst determining an organization's choice for action. These can be audits, data breaches, automation initiatives, contract expiration, expansion, and customer experience.
Let's dive right in.
Audit
An internal or external audit can unearth issues with compliance, cybersecurity, customer experience, or employee efficiency that can trigger the need for digital transformation. Similar to the executive mandate, failed audits – or the fear of them – carries the momentum needed for full-scale change. Audit results are often a business case tied up in bow. If this is the case, you'll want to make moves while the pain and/or urgency are fresh. You'll follow the same steps laid out in the executive mandate trigger.
Data Breach
Of the top five major sectors that suffered data breaches between 2015 and 2017, the medical / healthcare sector came in second. Even if your organization hasn't been a target yet, we've all seen or heard of breaches that have negatively impacted customers, employees, and companies.
Digital transformation can have a huge effect on protecting who and what is at stake. Getting control of your systems and data with governance that starts at the right level of the organization and is propagated throughout via automation, ensuring business processes and policies are consistent and compliant. Cybersecurity and technology modernization are critical components.
Automation or "Shift Left" Initiatives
As industries across the board have implemented table stakes automation, today's change leaders have shifted their focus to the "shift left" movement. Shift left means that you are resolving customer issues at the lowest tiers of support which is less costly for you and more satisfying for your customers. Shifting all the way left is better known as self-service—the nirvana of Digital Transformation. Intelligent automation including artificial intelligence, robotic process automation (RPA), machine learning, and AI-ready knowledge management are essential components.
Before you start tackling any of that, you need a thorough analysis of your customer interactions (HCPs and consumers), so you can zero in on the top issues occupying your support team's time. This data will serve as the basis for defining which issues are opportunities for self-service and help you put an end to your support team having to reinvent the wheel. From it, you can standardize questions you get frequently (patient assistance, coupons, financial assistance), so you can shift your agents' time to higher value tasks like screening for adverse events and workforce transformation. The result – improved time to resolution, decreased abandon rates, and CSAT and NPS measures trending up.
Contract Is Up
When contracts expire, it's not unusual for companies to review their vendors and toolsets and reevaluate the relationship. We are seeing a trend in companies using that catalyst to bring in partners dedicated to digital transformation.
The sea of vendors making claims about digital transformation can be overwhelming. If this is the case for you, make sure you get up to speed on the partners and vendors that are leading the way. Verse yourself on services, features, and traits that will be fundamental to propelling your digital transformation journey. Capabilities like ease of use of the technology, seamless customer experience (e.g. omni-channel, ability to transfer to a live agent), artificial intelligence that uses natural language processing (NLP) that is mature (lots of newbies out there), privacy and data ethical governance know-how are some of our non-negotiables and what we recommend you have on your must-have list.
As for vendor traits, look for someone you can see yourself having a long-term partnership with. Digital Transformation is no small task. You'll have to have good chemistry and a commitment to the cause that is complementary of one another. Finally, look for a vendor that can put their claims into action. Ask for a demo custom built for one of your use cases, so you can see your requirements stood up and can get a real feel for how the vendor you are considering will deliver on what's been promised.
Expansion
Whether it's through organic growth or mergers and acquisitions, we've seen expansion as a catalyst for digital transformation. The agility digital transformation offers is ideal for organizations who need to quickly scale resources and offerings, ensure compliance and patient safety, optimize workforce, and manage the health of your overall operation.
If expansion is driving your digital transformation, you'll need to first inventory all technology, processes, and people and have a clear plan for your expansion needs.
Poor Customer Reviews
One powerful driver of a new drug or medical device launch success that is often neglected in favor of clinical value is the customer experience. Among 184 drugs launched between 2006 and 2011 (when the launch focus has traditionally been on the product alone), less than half had achieved their peak-sales estimates five years after launch.
At Alphanumeric, we're obsessed with customer experience, because we know that CX (along with employee productivity, or EX) is the lever to results. We break customer experience down into five areas: 1) digital transformation journey rooted in customer data, 2) customer interactions are omni-channel (web, email, chat, live); 3) customers have the ability to transfer to a live agent; 4) human touch consideration for all interactions, 5) Social media monitoring is a core function.
It's inevitable that patients will turn to online channels to engage directly with your company. Having a strategy to monitor for adverse events and brand mentions on social platforms and integrate any findings into medical information and pharmacovigilance operations is key to patient safety and compliance.
Whether audits, data breaches, automation initiatives, contract expiration, expansion, or customer experience, take the time to put your finger the trigger of your pharmaceutical digital transformation. This equips you with the context you'd need to define your transformation team, figure out what you'll tackle first and how you'll prepare to do it. Most importantly, it will give you a realistic expectation on what it's going to take to build the unstoppable momentum that is needed to make a true digital transformation throughout your organization.