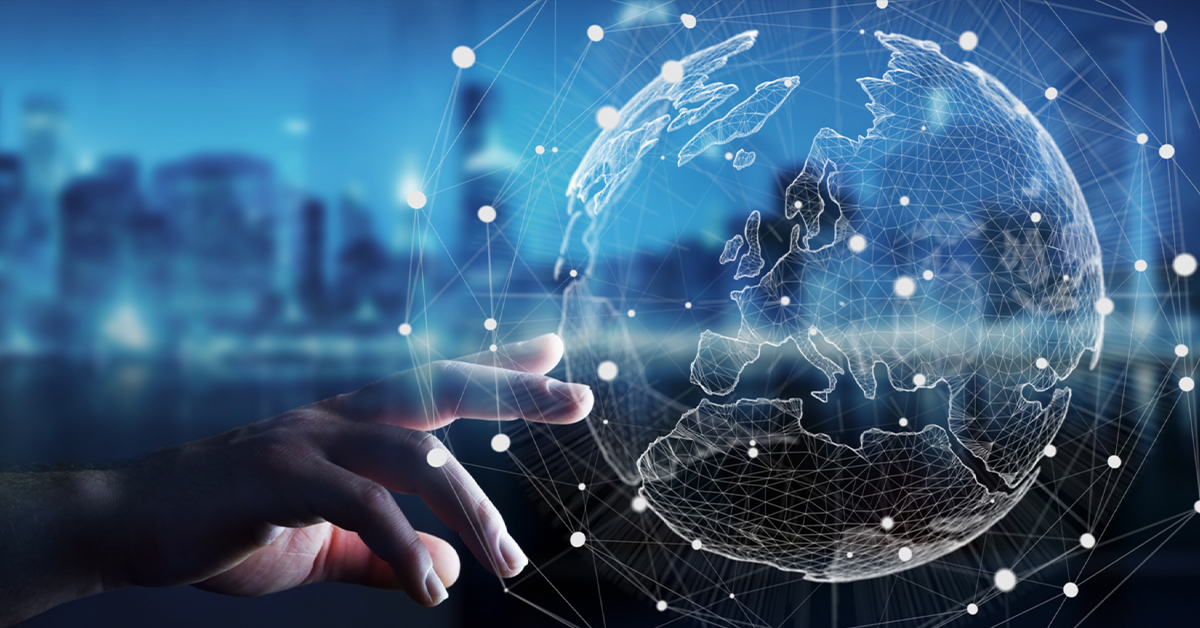 Alphanumeric CEO, Randy Trice, has made a career of global market trend spotting. He's dialed into the COVID-19 pandemic and its impact on the life sciences organizations that will be key to helping the world find a new normal. One prominent trend is a move from globalization to localization, or reshoring.
In this time of crisis, there is an immediate, urgent need to keep supply chains open and maintain the integrity of products and services. We sat down with Randy to get an executive take on localization – what it means, key factors to consider, and what the future holds for those that figure out how to do it right.
Q: Why did organizations globalize in the first place?
The primary reason for globalization was cost control. Prices for commoditized work vary greatly by region. Globalization has long been used as a way of fostering growth, particularly in developing and emerging markets. As KPMG pointed out a couple of years ago, the line on whether or not to globalize started to blur, because while it offered great opportunity, globalization wasn't without its risks. That's what many of us are experiencing first hand as we deal with the pandemic.
Q: What does localization mean?
This is a term that can be confusing because it is used in more than one way. It can refer to adapting a product to a local culture. In the current business climate, it refers to shrinking supply chains or "reshoring," where businesses move their essential services close to home.
That doesn't mean that all US-based enterprises will localize to the US. It will depend on the business's region and country. We're expecting to see organizations bring business back to the location of their regional headquarters. Leaders should take a practical approach, making changes when they're necessary.
Q: Why are organizations localizing?
Issues with offshoring aren't new. Poor quality control and intellectual property theft led to some companies reshoring aspects of the supply chain even before the pandemic. Now, global companies are looking to bring commoditized pieces of their supply chain – including services – back to their home regions.
A main driver of localization is the inability of regions central to offshoring to cope with the pandemic, both in terms of infection rates and keeping supply chains open. The geographic darlings for globalization have been put to the test on the infrastructure front, and many did not pass. The model for global delivery is shifting as a result, from a cost-first focus to one that is balanced across cost, business continuity, and quality of service.
The biggest benefits of localization are increased control and reliability in service delivery, an essential ingredient to the life sciences organization who will be key to helping us live healthy lives in a world with COVID-19.
Q: How does localization happen?
There's no single right answer to how to localize. Rather than reshoring, I prefer to think of it as rightshoring: moving the right components of your service to the right regions at the right time. The best approach is a measured one. Every enterprise's process should reflect the why, where, and how of localization. Why are you considering localization? Where does it make sense to localize? How will you address the challenges of localization, including ROI, risk management, and regulatory compliance?
Surround yourself with a core group of localization experts to get the inside track on each region. Bring agility to your solutions, focusing on creating a responsive service that's designed to be nimble in times of crisis. Then, bring in your legal team to ensure you've addressed any potential liabilities.
Q: How long will localization take?
A three to five-year timeline is reasonable, with the understanding that new developments are inevitable. From what I've been seeing, we may be able to re-enter some shared workspaces within two months, but that depends heavily on whether containment measures are effective. We can probably expect more effective treatments in the coming months. And, the most optimistic timeline for a vaccine is that there could be one available for widespread use by Q1 of 2021.
Keep in mind we are still in the "scared" phase of the pandemic because there's no vaccine yet. Enterprises are pulling business back home. Once there is a vaccine, the pull to bring operations back may not be as strong. Even then, there are questions about what the economic recovery will look like.
These timelines may seem long but they're not carved in stone. Alphanumeric put a world-class, multilingual global contact center in place in just 30 days. Choosing partners with the right expertise and agility can pare down timelines in some cases, allowing companies to localize segments of their operations on an accelerated track.
Q: Who are the stakeholders to this localization effort?
Life sciences companies are among those leading the way in localization. At a global level, GSK and Johnson & Johnson are expanding US sites. The changes are partly in response to COVID-19, but there were a record number of jobs brought back to the US in January of 2017.
Another key stakeholder is the procurement audience in life sciences. While it might be tempting to look at some of these decisions as defensive, many enterprises are taking an offensive approach, looking to a post-pandemic world and figuring out how to ensure the agility to adapt to whatever economic realities the future brings.
Q: Alphanumeric HQ is in North Carolina; are there reshoring benefits in this area?
Just as cost was a major driver in globalization, as companies look to reshore, they will be looking for economic advantage. The cost of doing business in NC is 14 percent lower than the national average. The "Research Triangle" in North Carolina is known as a home for life sciences (biotech and pharmaceutical) and technology companies and offers significantly greater savings than the national average if you are comparing it to other pharmaceutical hubs in the U.S. like Boston, the Bay Area, New Jersey, and Philadelphia.
The Research Triangle also draws a rich talent pool. This combined with healthcare and university frontrunners like Duke and the University of North Carolina (UNC), make the recruiting advantages in NC a key benefit.
I relocated from Texas, so the beautiful beaches and mountains and many months of gorgeous weather are certainly a plus. But I'm a numbers guy, and North Carolina has the lowest business tax rate in the US and the lowest unionization rate in the country. It has the second-lowest overall business costs, making it an attractive target for enterprises looking to repatriate jobs without drastic price increases. It also has one of the most favorable regulatory climates for businesses.
The "where" of localization is one of the most important issues to address, since it can have a major impact on every other aspect of business, from wages to consumer prices. Choosing a region with an attractive business, tax, legal, and regulatory profile is one of the keys to successful rightshoring of manufacturing and jobs.
The difference between now and pre-pandemic times, is in addition to the cost play, business continuity will be just as important a factor.
Q: In the move to localization, how can organizations have economic benefits while minimizing disruption?
The key here is to identify your top priorities for localization. Now that you've lived or are living through a time of crisis, how would you articulate your business continuity requirements? Start with those, then discuss cost.
The organizations that will come out on top will ensure both business continuity and economic prudence. The real game changer happens when you've achieved both of those while keeping customers satisfied (read: quality of service).
That's what we do at Alphanumeric, and we'd love to help you do the same.