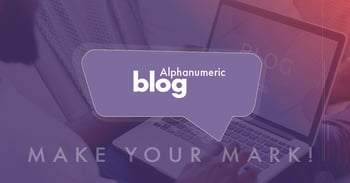 Healthcare systems are under immense pressure to deliver high-quality care while simultaneously controlling costs. It's no wonder why more and more healthcare systems are outsourcing end-to-end Contact Centers as an effective solution. Here are some of the many benefits of outsourcing Contact Centers:
Cost Savings - Outsourcing Contact Centers can offer significant cost savings over in-house operations. Healthcare systems no longer need to invest in expensive infrastructure or hire and train additional staff, allowing them to allocate resources toward other areas of their business while still delivering quality customer service.
Improved Quality of Care - When healthcare organizations outsource their Contact Centers, they can spend more time focusing on providing quality care to patients. With an outsourced contact center, all calls and inquiries are handled professionally and efficiently by an experienced team that is trained in customer service best practices. This ensures that the patient's experience is positive and that their inquiries are answered quickly and accurately.
Increased Level of Service - Outsourced Contact Centers can provide a higher level of service than in-house contact centers by utilizing advanced technology and analytics to better serve customers. Advanced systems such as interactive voice response (IVR) and artificial intelligence (AI) can automate mundane tasks and help reduce wait times for incoming calls. In addition, an outsourced contact center can provide 24/7 service to ensure that patients are able to get the answers they need when they need them.
Streamlined Processes - With outsourcing, healthcare systems can access the most advanced technology and streamlined processes that would otherwise be too costly or time-consuming to implement internally. This allows them to quickly and easily scale up their customer service operations while ensuring a consistently high level of quality.
Flexibility - Outsourcing Contact Centers offers healthcare systems the flexibility to quickly adjust their customer service operations to meet changing needs. This makes it easier for healthcare providers to respond to customer inquiries and complaints in a timely manner, helping them maintain the highest level of patient satisfaction.
Professional Expertise - Outsourcing allows healthcare systems to access professional expertise that would otherwise be difficult or cost-prohibitive to hire. With an experienced provider, healthcare systems can rest assured that their customer service operations are in capable hands.
Outsourcing Contact Centers is a smart move for any healthcare system looking to maximize efficiency and reduce costs - all while delivering high-quality customer service. With the right partner, healthcare systems can streamline their customer service operations and ensure a consistently high level of patient satisfaction.
At Alphanumeric Systems, we offer end-to-end Contact Centers that are tailored to meet the needs of healthcare systems. Our experienced team is dedicated to providing top-notch customer service, helping healthcare providers deliver superior care without sacrificing quality or cost control. Contact us today to learn more about how our Contact Centers can benefit your healthcare system!