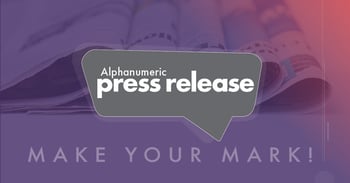 Raleigh, North Carolina - Alphanumeric Systems Inc is excited to announce the launch of its new Learning services suite, a multi-tiered service offering that will support life sciences companies to meet Learning and Development-related objectives. The official launch date for Alphanumeric Systems Inc's new services suite is Dec. 19, 2022.

Alphanumeric Systems Inc believes offering Learning and Development services will enhance the company's portfolio of service offerings, especially at a time when Learning and Development is so important.

This suite of services has been designed with your success in mind! We understand that meeting the ever-changing demands of the Life Sciences industry can be challenging, so our team of experts have created a comprehensive package that covers all aspects of learning and development. Whether you need help developing custom eLearning solutions, or require assistance creating effective training programs, we have you covered! Contact us today to learn more about our Learning Services Suite and how we can help you take your business to the next level!

If you have any questions or want to learn more about the new services, please don't hesitate to contact us.

###

Alphanumeric Systems Inc provides contact center, digital transformation, and technical services support to our partners that increase their customer engagement, and overall satisfaction, and build a more aware, empowered, and engaged customer.