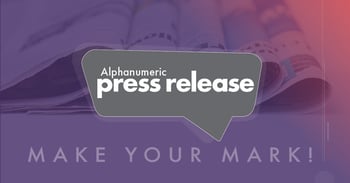 Raleigh, North Carolina - Alphanumeric Systems Inc. is excited to announce the launch of its new external engagement services suite, a multi-tiered service offering that will support life sciences companies to meet external engagement-related objectives.
Alphanumeric Systems Inc. believes reconfiguring their external engagement services suite will enhance the company's portfolio of service offerings, and lend equity to the Learning team.
Alphanumeric's Senior Director of Global Services, Frank Green recently said "The Sunshine Act in the United States prompted this team into action. The Act says that you must track any transfers of value from a pharmaceutical company to an HCP." This new launch signifies the next steps in the Alphanumeric program.
If you have any questions or want to learn more about the new services, please don't hesitate to contact us. 
### 
Alphanumeric Systems Inc. provides contact center, digital transformation, and technical services support to our partners that increase their customer engagement, and overall satisfaction, and build a more aware, empowered, and engaged customer.