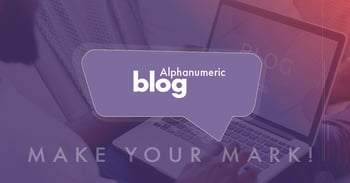 Wholly world-changing events do not happen often. The COVID-19 pandemic, which began in late 2019, is one such event. This pandemic continues to alter our global economy and challenges how we perceive safety, particularly in developed nations. COVID-19 continues to modify the global landscape (its long-term impact yet to be determined). Those in the medical communications field found ourselves in a unique position to empower shifts to digital or virtual platforms. The pandemic has been an opportunity for innovation and creativity within medical communications.
This is a follow-up to an article written a few weeks ago.
Let's examine two ways the COVID-19 pandemic impacted medical communications, and what those alterations could mean for the future.
Virtual Events and Conferences
One of the most significant changes to medical communications was the rapid shift to virtual events and conferences. Before 2020, it would have been unthinkable to host a major online conference, but that's exactly what many organizations did to continue their operations. The rapid transition took true dedication, innovation, and courage. The flexibility so many teams demonstrated was awe-inspiring!
As we collectively work through how society will operate moving forward, virtual events add value to an engagement plan, despite obstacles such as ensuring meaningful interactions. Virtual engagements can be more accessible, both in terms of geography and cost. They can be recorded and made available on demand further amplifying the reach of their content. An effective virtual event will capitalize on these positives and proceed with intention when considering any drawbacks to offer a truly accessible, far-reaching, and interactive experience.
Social Media
While social media has always been a valuable tool for reaching audiences, its use has exploded in the medical communications space as a go-to hub for information and support. Unfortunately, misinformation is just as easily posted on these platforms as accurate, data-driven content, which makes the use of these platforms by legitimate sources even more important. When pharmaceutical companies, research teams, government organizations, and medical societies add their voices to social media, misinformation becomes diluted by content from reputable, trusted sources ultimately impacting real patient outcomes positively.
Social media content is critical to reaching doctors and patients through a common and convenient medium. It should be considered a key aspect of any strong medical communications plan.
Wrap-up
The COVID-19 pandemic has changed countless aspects of our daily lives, including how we communicate with one another. Many of these changes are here to stay. From virtual conferences to social media outreach, medical communicators continue to think outside the box to reach audiences effectively. Pairing an expert medical communications professional armed with your data with the wide variety of virtual event and social media tools available will not only make transitions into these new spaces smoother but will undoubtedly elevate your content exponentially.