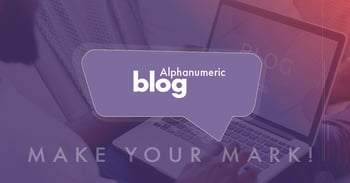 The Art and Science of MedComms
Connection and information sharing are at the heart of everything we do, particularly in the healthcare and pharmaceutical industries. Forging a deliberate, positive connection takes effort, respect, and ultimately, trust. This type of relationship is built on effective communication. In the world of health care, pharmaceuticals, and medical devices, communication is nuanced by often-complex information and guidelines around what information and how and when the information can be shared between industry partners, HCPs, and patients.
Medical communications, or MedComms, is a highly technical field. In addition to therapeutic area expertise, MedComms experts need a strong sense of ethics and a solid understanding of guidelines that might apply to the audience, content type, method of delivery, or life cycle stage of the product, and the regulatory policies within the region or country the material will be used in. The content development process often involves not only the MedComms writer, but also clinical scientists, healthcare professionals, compliance and legal team members, and patients to create high-quality pieces like journal articles, regulatory documents, presentations, and educational materials for patients, HCPs, as well as medical affairs and pharmaceutical sales teams.
WHAT IS THE ROLE OF A MEDICAL COMMUNICATIONS PROFESSIONAL?
Since a MedComms professional develops scientific content for a variety of audiences, they need a strong understanding of the scientific process and medical terminology, as well as the ability to effectively communicate complex information in a manner accessible to patients, HCPs, clinical investigators, and regulatory agencies. A strong MedComms professional will not just write and develop your content. They should be a partner, an extension of your team in the development of a comprehensive strategic plan for content related to the disease state and product. This unique combination of skills allows these professionals to play a vital role in improving the lives of patients.
HOW CAN MEDICAL COMMUNICATIONS ENHANCE HCP AND PATIENT ENGAGEMENT OBJECTIVES?
MedComms has a significant impact on patient and HCP understanding of important disease background, commercial and investigational products, and factors affecting patient outcomes and adherence. A well-planned and executed medical communications strategy will connect the dots between the science behind therapy and the real-world application of the treatment. Beyond accurate and clear content, this strategic plan will meet the target audience where they want to interact with the information whether it be traditional delivery mechanisms like presentations, publications, FAQ resources or more innovative engagement tools such as AI chat tools, podcasts, video content, or other digital assets. An exceptional and strategic medical communications plan plays an integral role at every stage of a product's life cycle.
TIPS FOR CHOOSING A MEDICAL COMMUNICATIONS PARTNER
When choosing a MedComms partner, experience and expertise are key elements of success. Your MedComms partner should provide therapeutic area and regulatory expertise alongside true partnership. They should feel like an extension of your team all working towards the same goals. Together with a longstanding and reputable partner like Alphanumeric, you can increase HCP and patient engagement with important and timely information about your therapeutic product.