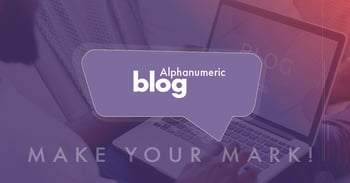 Merging Technology with a Human Touch
The future of interactions provides self-service in a digital, fast-paced world of accessing data instantaneously when/where/how you want!
As a patient or healthcare provider, this new access is dynamic as it provides the ultimate CX; using a hybrid model of digital technology and human touch.
Below I share how Alphanumeric is revolutionizing the life science industry. Hint: We have increased CX engagement through conversational digital experiences.
24/7/365 relevant answers all the time to facilitate CI (customer interactions) and ultimate CX (customer experience)
Using NLP (Natural Language Processing) to better understand users, detect their intent, and analyze their sentiment to provide the most appropriate answer.
Provide choice by escalating complex requests to agents in Contact Center
Ensuring conversational history and the ability to escalate customer requests to a live agent as soon as the customer initiates or detection of not answering a request provides ultimate customer experiences.
Customize their journey
Add variables with native integrations to third-party platforms like CRMs, ERPs, and HRMs: Veeva Vault, Salesforce, and many others.
Escalate complex requests to your agents instantly
Keep conversation history and escalate user requests to live chat and ticketing module for a seamless experience. Be reachable through your customers' favorite channels
Improve agent productivity, efficiencies, and customer satisfaction
Offer them pre-approved responses, automatic real-time query analysis, and relevant answer recommendations
Offer your agents a single tool (virtual assistant) to process requests
Turn messages from any channel into tickets no matter the location, from emails to social networks
Offer them a successful search experience with our internal Semantic Search engine:
Help them find the information they are looking for right away without scrolling through numerous knowledge articles
Index content from different information sources such as Veeva Vault, Salesforce and connect it with your tools and implement faceted search.
Show that you understand them
Autocomplete their requests, suggest the most frequently asked questions, and understand the meaning, not only keywords.
Understand the intent behind the words
Provide the most appropriate answer thanks to our NLP engine that detects intention and sees past typos.
Improve their overall journey
Keep an eye on search trends with our analysis dashboard and get full search reports to optimize user flows. Improve your conversion rate and NPS score
Offer personalized answers 24/7/365 through any channel
Help customers help themselves find delivery options with FAQs. Help them find the perfect product with a powerful search. Solve a complex query with live chat agents. Solve any conversational problem 24/7/365.
Offering the ultimate conversational experience 24/7/365 across all channels becomes easy with the power of optimizing AI search, chat, knowledge, and voice solutions.
For CX leaders requiring connecting and improving their UX, Alphanumeric offers a conversational experience that increases engagement with patients and HCPs by delivering accurate interactions from day one of implementation.
Alphanumeric's chatbot uses conversational AI and has over 15+ years of experience in learning life science lexicon terminology. For further assistance, feel free to contact us