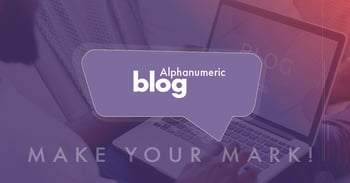 Ellyn Taylor is the new Global Director of Human Resources for our company. She has been with us for 9+ years, and her promotion means our c-suite is now 50% women. We sat down with her to ask about her experience at our company, and what she plans to do in her new role.
Q: What does your new role as Global Director of Human Resources entail?
My primary responsibility is to oversee all aspects of human resources for our company globally. This includes everything in the employee lifecycle, from onboarding to offboarding, employee development, diversity & inclusion, and employee retention, as well as compliance with all local labor laws and regulations.
Q: You've been with us for over nine years now. What has kept you here?
A: I really believe in the company's mission and vision, and I feel like I've been able to make my mark here. I've also had the opportunity to work with some amazing people over the years who have become like family to me.
Q: What are your goals for your new role?
A: My goal is to continue to build a world-class human resources function that supports our company's growth and helps attract and retain the best talent. I also want to make sure we are providing our employees with the resources and development opportunities they need to be successful in their careers.
Q: What do you think are the biggest challenges facing our company today?
A: I think our biggest challenge is continuing to grow at a rapid pace while maintaining the culture and values that make us unique. We're also always working to stay ahead of the curve when it comes to compliance with ever-changing labor laws and regulations.
Q: What advice would you give to someone who is considering joining our company?
A: I would say go for it! We are a great place to work, with lots of opportunity for career growth. And, even though we're a global company, we still have that small-company feel where everyone knows each other and works together as a team.
Thank you, Ellyn, for taking the time to speak with us! We're excited to see what you accomplish in your new role.
If you'd like to learn more about our company and what we do, visit our website or check out our latest blog post. You can also follow us on social media.
Thank you for reading! We hope this blog post has given you some insights into our new Global Director of Human Resources, Ellyn Taylor.