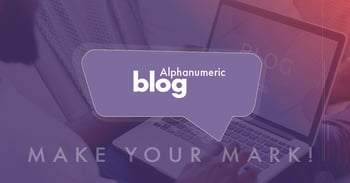 The clinical pharmacovigilance (PV) field is constantly evolving, which means that the services offered by PV providers must also adapt and change. Here at Alphanumeric, we pride ourselves on being at the forefront of those changes, offering our clients a comprehensive suite of clinical PV services that can be tailored to meet their specific needs. But with so many options available, how do you know which service is right for you? Read on to find out!
1. Regulatory Reporting Services
Our regulatory reporting services are designed to help you stay compliant with all applicable laws and regulations. We will work with you to develop customized reports that address your specific stakeholders' needs and provide you with the data you need to make informed decisions about your product's safety profile.
2. Literature Review Services
Keeping up with the latest scientific literature is essential for any PV professional. Our literature review services can help you stay abreast of the latest developments in your field, identify potential safety concerns, and support your regulatory reporting obligations.

3. Case Management Services
Manage your pharmacovigilance cases efficiently and effectively with our case management services. We will work with you to develop custom case-handling processes that fit your unique workflow needs and ensure that all relevant data is captured and reported in a timely manner.

4. Adverse Event Reporting Services
Our adverse event reporting services can help you streamline the process of collecting and reporting adverse events. We will work with you to develop an efficient and effective system for capturing data from multiple sources, ensuring that all reports are filed in a timely manner, and providing you with the analysis you need to identify potential safety concerns.

5. Drug Safety Communications
We provide strategic drug safety communications planning and execution services that help you proactively manage risk while protecting your brand reputation. We will work with you to develop targeted messages that effectively communicate risk information to patients, healthcare professionals, and regulators alike.
No matter what clinical pharmacovigilance challenge you face,Alphanumeric has a solution for you! Our team of experts offers a comprehensive suite of services that can be customized to meet your specific needs. Contact us today to learn more about how we can help you!