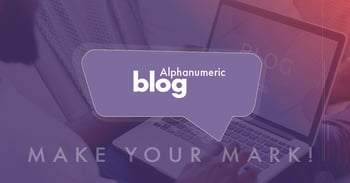 It's the era of digital transformation and more businesses than ever are looking to scale their technology (particularly their cybersecurity tech stack) while facing a workforce crisis (the great resignation and the great retirement). How can businesses balance scaling technology with addressing workforce issues and remain competitive? In this blog post, we will explore the current state of business and offer strategies for moving forward into the future!
As we all know, the COVID 19 pandemic changed the world. In the last two years it has changed how businesses are functioning and how they will need to function to stay in business and be successful going forward in the post-pandemic era.
The first issue companies are dealing with today is "The Great Resignation" and "The Great Retirement." The Baby Boomer generation is retiring en masse and taking their knowledge and expertise with them. This leaves businesses struggling to find enough qualified workers to fill the gaps. With millennials making up much of the workforce, and this generation being more likely to move on to new opportunities in search for the work environment that meets what is important to them, such as more flexibility, higher pay, better benefits, and more work/life balance; is putting businesses in a talent crunch. These two issues are creating a high turnover rate for businesses, which can be costly in terms of both time and money. There is a lot of competition for talent now, so businesses today need to make investing in employee retention programs and benefit offerings a priority.
In addition to the talent issue, businesses are faced with the need to have robust cybersecurity frameworks. More and more enterprises are relying on managed services and third-party talent to keep their businesses functioning in today's talent constrained world. Technology and security are big factors in today's remote and hybrid workforce models.
So how can businesses address these workforce issues while still scaling their technology? One way is to focus on cybersecurity. With the ever-growing threat of cyberattacks, it's more important than ever for businesses to have a robust cybersecurity strategy in place. This includes things like investing in security training for employees, investing in the latest technologies to ensure a robust cybersecurity platform and things like using two-factor authentication, performing risk recons, considering the improbable security scenarios, and looking for possible gaps in security. By making cybersecurity a priority, businesses can help protect themselves from attacks while also attracting and retaining top talent and winning more business.
The enterprises that are using managed service vendors need to have the confidence, comfort, and knowledge that the managed service providers are providing the most secure services possible to protect them and their shareholders' business.
If you're a business owner or c-suite executive, it's important to be aware of the current state of business and the challenges you may face in the future. By taking steps to address these challenges now, you can help ensure that your business is prepared for whatever the future may bring.
It's clear that businesses need to focus on both scaling their technology and cybersecurity while also addressing workforce issues if they want to stay competitive. By doing so, they can future -proof their business and ensure that they are able to meet the demands of the modern world.