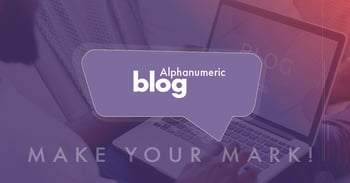 The Sunshine Act, also known as the Open Payments Program, is a federal program that was created to increase transparency around the financial relationships between pharmaceutical companies and the healthcare providers that prescribe their products.
The goal of the Sunshine Act is to create a more level playing field for pharmaceutical companies by making sure that all payments are disclosed, regardless of whether they are monetary or in-kind (such as educational grants or speaker fees). This way, companies cannot use these payments as a way to influence prescribing behavior.
In order to comply with the Sunshine Act, pharmaceutical companies must track all payments and transfers of value made to healthcare providers. These payments can take many forms, including but not limited to:
Consulting fees
Speaking fees
Travel and lodging expenses
Gifts
Educational grants
Meals
All of these payments must be reported to the Centers for Medicare and Medicaid Services (CMS), which then makes this information available to the public on an online database.
Companies that fail to comply with the Sunshine Act can be subject to civil and criminal penalties, including fines of up to $1 million per year. In addition, non-compliant companies may be excluded from participating in federal healthcare programs like Medicare and Medicaid. Given these potential consequences, it is critical for pharmaceutical companies to have a robust compliance program in place.
A key component of any such program is educating employees on the requirements of the Sunshine Act and ensuring that they understand how to correctly track and report payments. Employees should also be aware of the types of payments that are prohibited under the Sunshine Act, such as those made for marketing purposes or those that could be perceived as kickbacks.
The Sunshine Act is a critical piece of legislation for pharmaceutical companies operating in the United States. Not only does it help level the playing field between different companies, but it also protects patients by ensuring that doctors are not being unduly influenced by financial incentives when prescribing medications. Given the potentially severe penalties for non-compliance, it is essential for pharmaceutical companies to have a robust compliance program in place. This program should include employee education on the requirements of the Sunshine Act as well as end-to-end process and procedures.
These documented processes should track every external engagement from initiation through program completion and any transfers of value. The engagements should also contain checkpoints and monitoring to ensure the processes are being followed.
How Can Alphanumeric Help?
One of our global clients was struggling with just this issue: lack of documented processes and confirmation that policies were being followed. We partnered with them to build an end-to-end process for external engagements that met all objectives and satisfied both internal and external audit requirements.