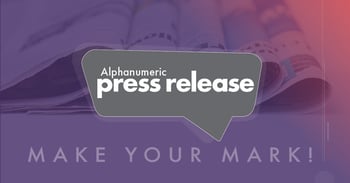 Raleigh, North Carolina - Alphanumeric Systems Inc. was presented with the prestigious Top 50 Business in the Triangle Award on October 20, 2022, for outstanding success. Alphanumeric Systems Inc. received recognition over a to be known number of nominees.
The Triangle Business Journal's Fast 50 Awards program is a ranking of the most dynamic privately held companies in North Carolina.
These business owners and managers are judged on their dollar growth, percentage rate-of increase over three years.
The Triangle Business Journal will reveal the 2022 company rankings at the evening awards ceremony Wednesday, November 9, 2022. Follow them on social media at #TBJFast50
If you have any questions or want to learn more about the new services, please contact marketing@alphanumeric.com and or call 1-919-781-7575 or find them on social media.
### 
Alphanumeric Systems Inc provides contact center, digital transformation, and technical services support to our partners that increase their customer engagement, and overall satisfaction, and build a more aware, empowered, and engaged customer.