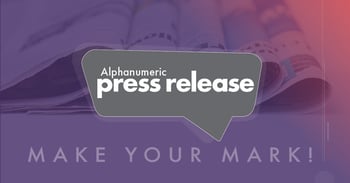 Raleigh, North Carolina - Alphanumeric Systems Inc. is excited to announce the launch of its new Medical Communications services suite, which will support life sciences companies with their Medical Communications-related objectives. The official launch date for Alphanumeric Systems Inc's new services suite is Oct 15, 2022.
Alphanumeric Systems Inc believes offering Medical Communications services will enhance the company's portfolio of service offerings for the life sciences industry advancing the way the industry communicates with its customers. The Medical Communications services suite will pair with the breadth of Alphanumeric's technological service offerings to more effectively meet customers in digital spaces.
Alphanumeric tailors all of its services to meet the needs of each life science company partner with.
If you have any questions or want to learn more about the new services, please contact marketing@alphanumeric.com.
###
Alphanumeric Systems Inc provides contact center, digital transformation, and technical services support to our partners to increase the quality and volume of customer interactions and to build a more aware, empowered, and engaged customer.