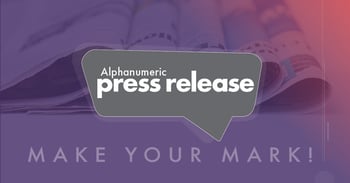 Raleigh, NC – Alphanumeric has partnered with Acolad Life Sciences to support life sciences companies with global communication needs, including over-the-phone interpreting (OPI) for global contact centers. The companies are committed to providing the highest quality service for patients. They aim at helping pharmaceutical and medical technology firms improve their communication with those in healthcare, by expanding into new languages and markets.
The partnership will revolutionize how pharmaceutical companies engage with their contact centers by providing a truly global call center support model. This includes Medical Info Contact and Fulfillment Centers, Consumer Med info., Vaccine Support clinical services as well Adverse Event reporting for languages spoken worldwide!
"As a company, we're thrilled to partner with Acolad and provide better patient experiences. We know that this will lead us in the right direction towards improving our service delivery while also meeting customer needs at every step of their journey!" said Randy Trice, CEO of Alphanumeric Systems.
"We are proud to have established long-term partnerships with the world's largest pharma, biotech and medtech companies across EMEA, APAC, and the Americas," added Gina Wilson, Head of Acolad Life Sciences. "Our partnership with Alphanumeric strengthens our commitment to the highest quality of service for life sciences."
If you have any questions or want to learn more about the new services, please don't hesitate to contact us. 
### 
Alphanumeric Systems Inc provides contact center, digital transformation, and technical services support to our partners that increase their customer engagement, and overall satisfaction, and build a more aware, empowered, and engaged customer.